Light is a necessary and important part of our life, such as home, industrial, office, and business, etc. Abestled smart lights are suitable for lighting spaces with wireless control. It's available for the mobile APP can be used to control your lights. It allows you to turn lights on/of, dim up/down to change the light comfortable as you need.
Change a room's mood, warm and comfortable illumination, it making use of general lighting with smart technology. Abestled creates better well-being feeling at home.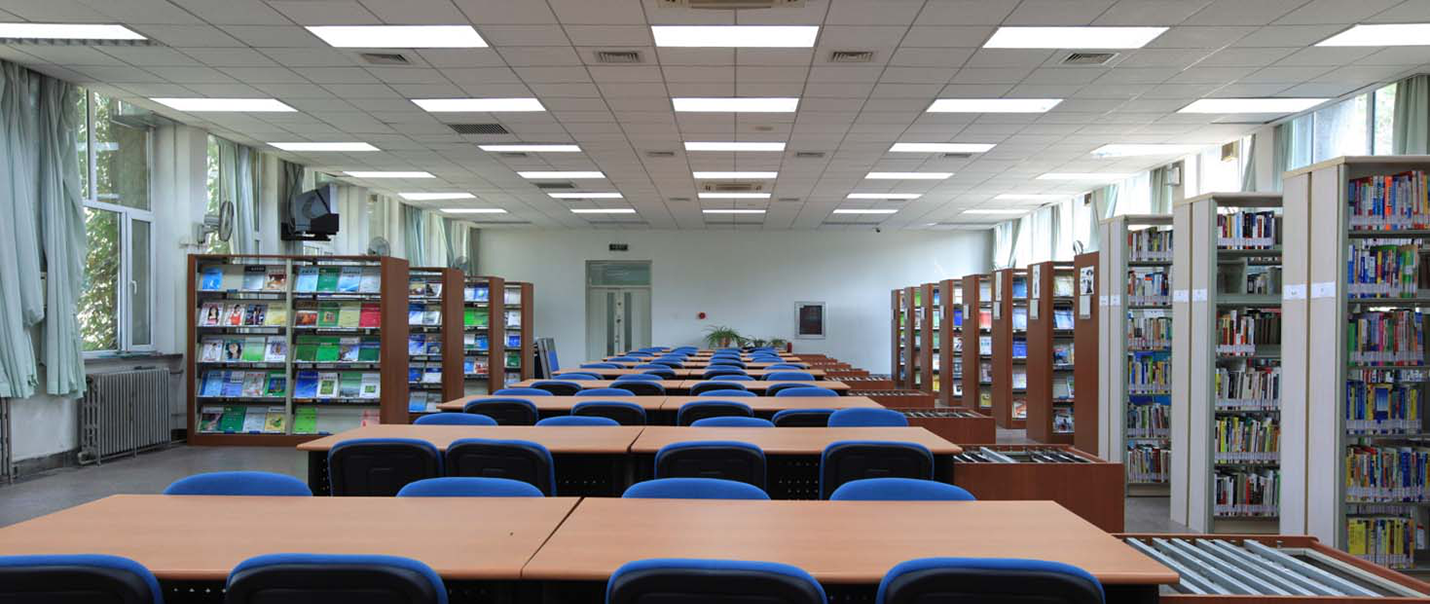 Abestled lights help to create a relaxing atmosphere for customers around a shop and display merchandise to the best effect, also a smart module embedded to save more energy.
Operated reliably and ideally led lights can boost concentration, eliminate errors and improve efficiency in a factory, it's a key part for industrial, such a factory production, livestock farm, food production and more.
---
1.Smart Lighting in building management
As a lighting control system, when managing a building' lighting with the mesh in your palm - hand-held smart-phone or your PC end. The wireless operating is easy, visual, stable, convenient and more saving energy. Basic working illumination is necessary for the workplace. More important is to create a comfortable environment to enhance worker's efficiency, reduces eye fatigue and headaches.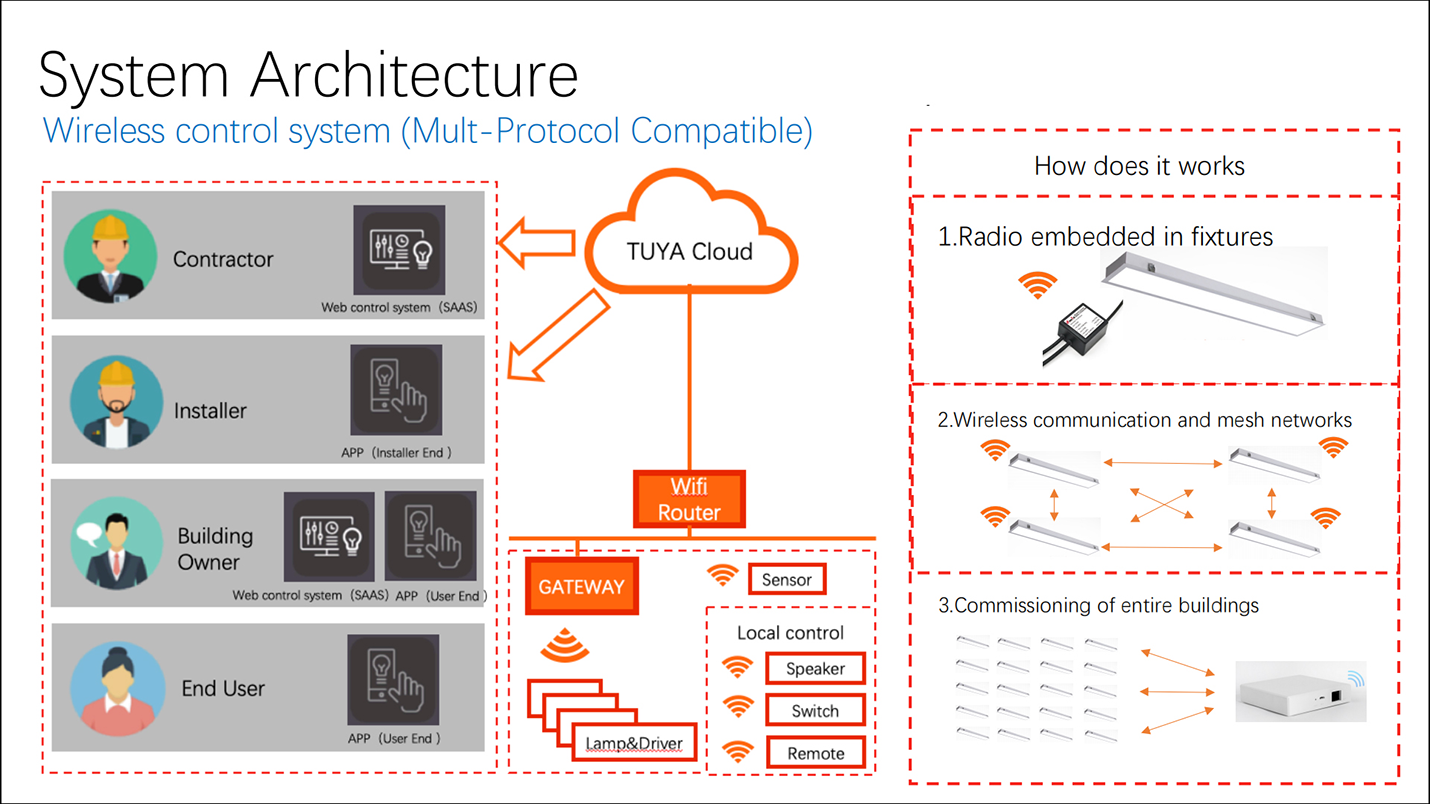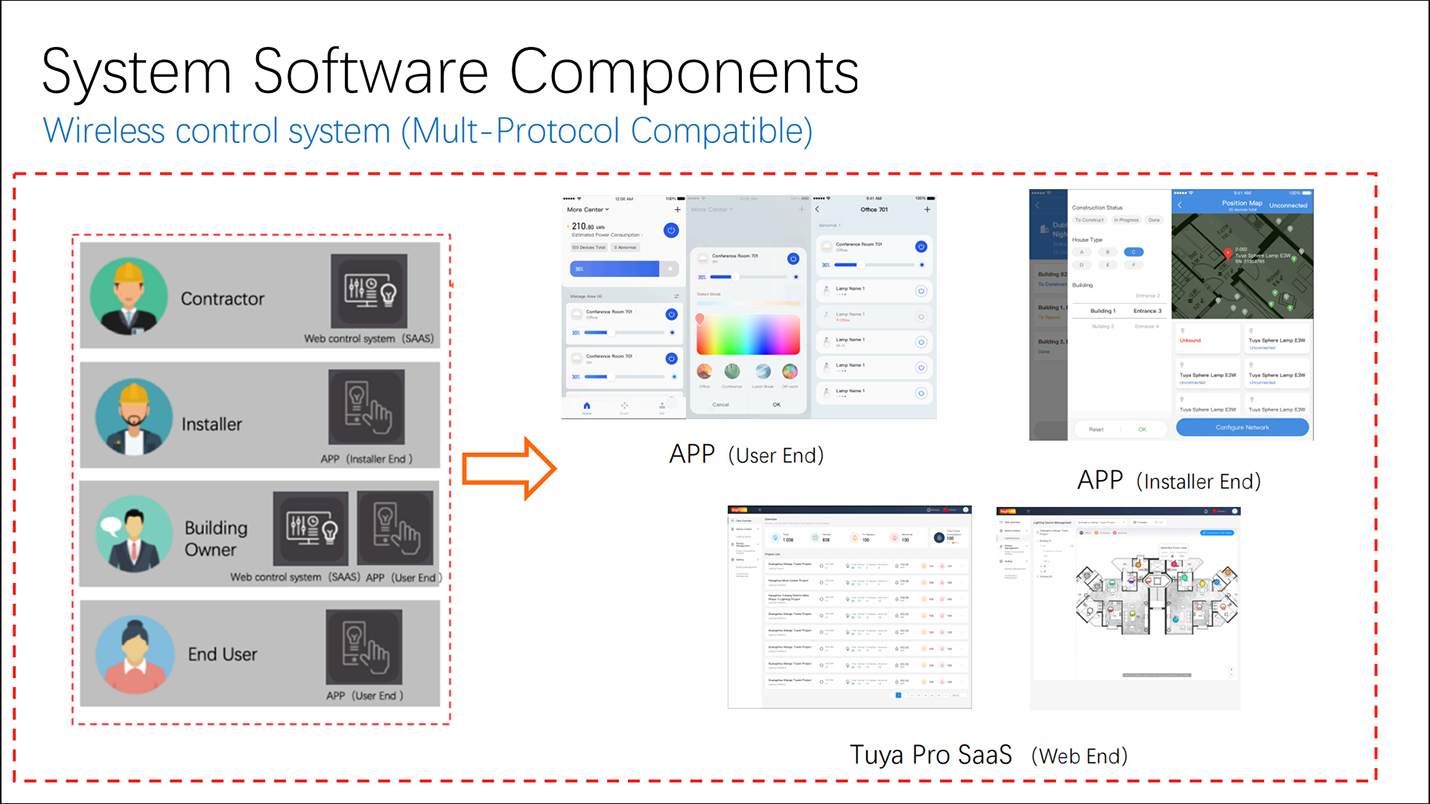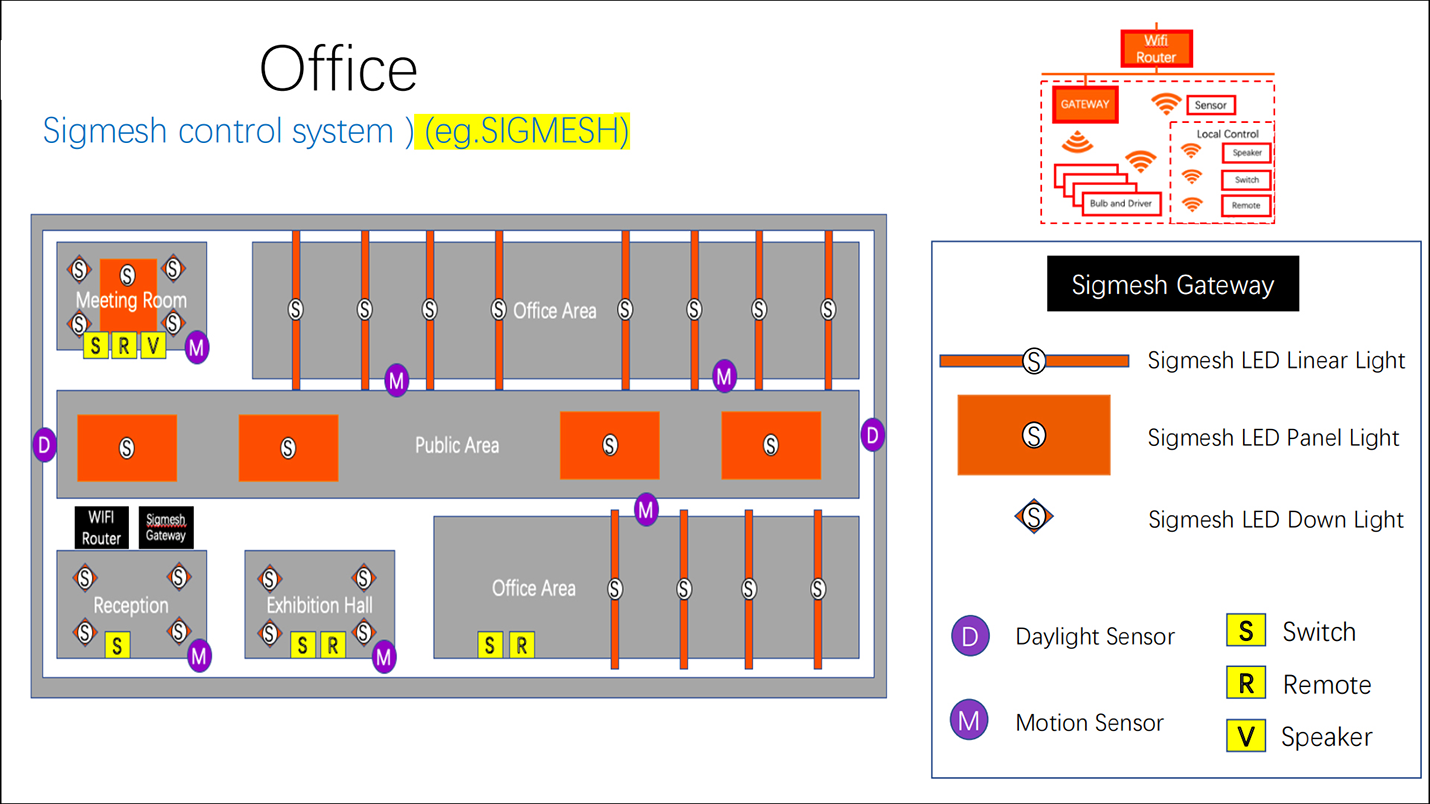 ---
2.Bluetooth MESH Control
Abestled lighting remote is a smart Bluetooth lighting MESH control system. The system allows you to confidently and quickly finish the job and move on to the next one with easy to install wireless lighting control solution. It's ease of installation, no wires needed, ease of operation, no specialized knowledge and skill needed. Wireless mesh control platform and sensor offer extensive integration benefits. Adjust the lighting output according to the surrounding.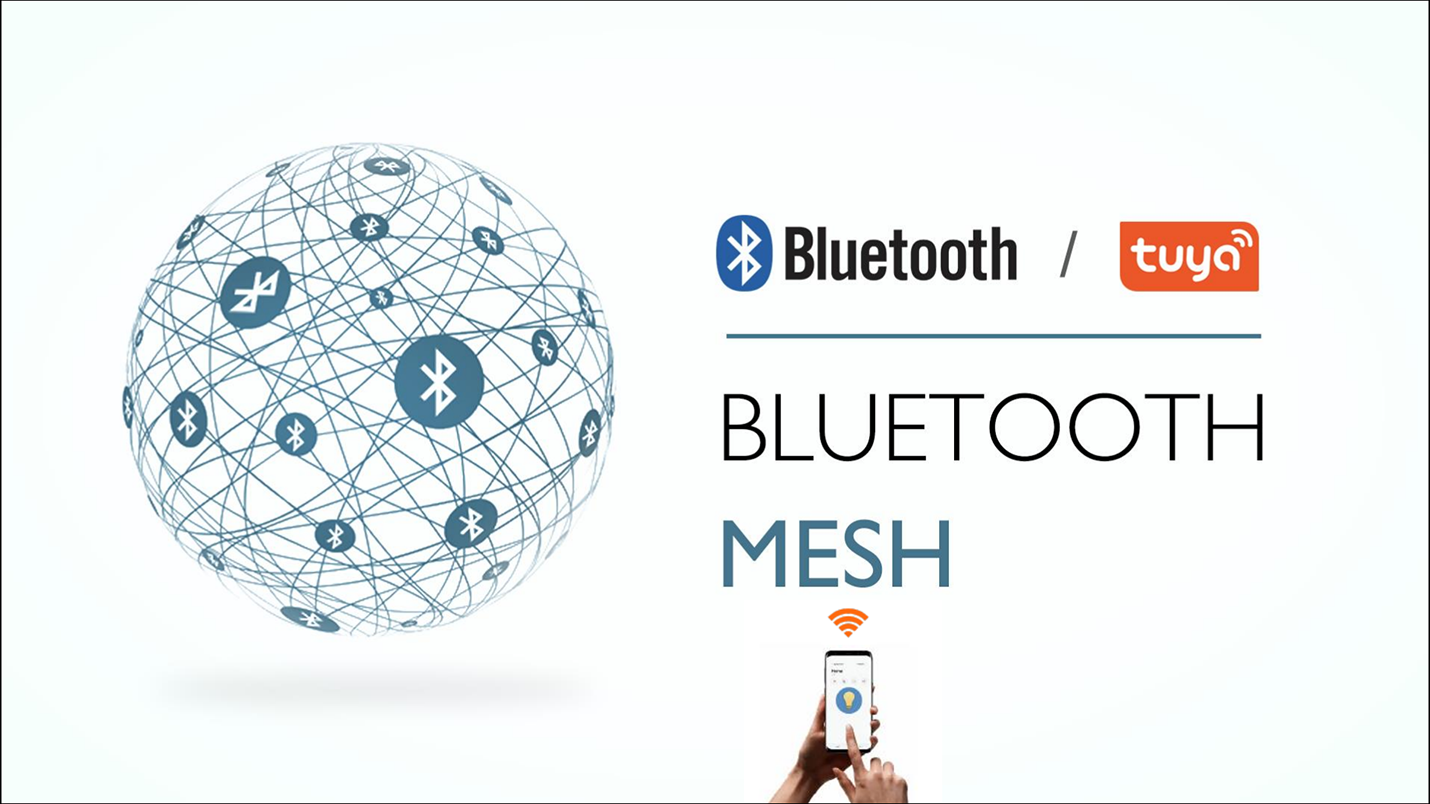 ---
3.2.4G wireless dimming and tunable white lighting control system
The light uses the RF2.4G wireless technology to achieve controlling it. There are various control ways for choices. The wireless switch can be embedded into the wall or surface mounted, or just left on the desk, or with remote. You can set your lights to automatically on/off or dimming brighten at a specific time of a day. Group lights or set the scene as you want.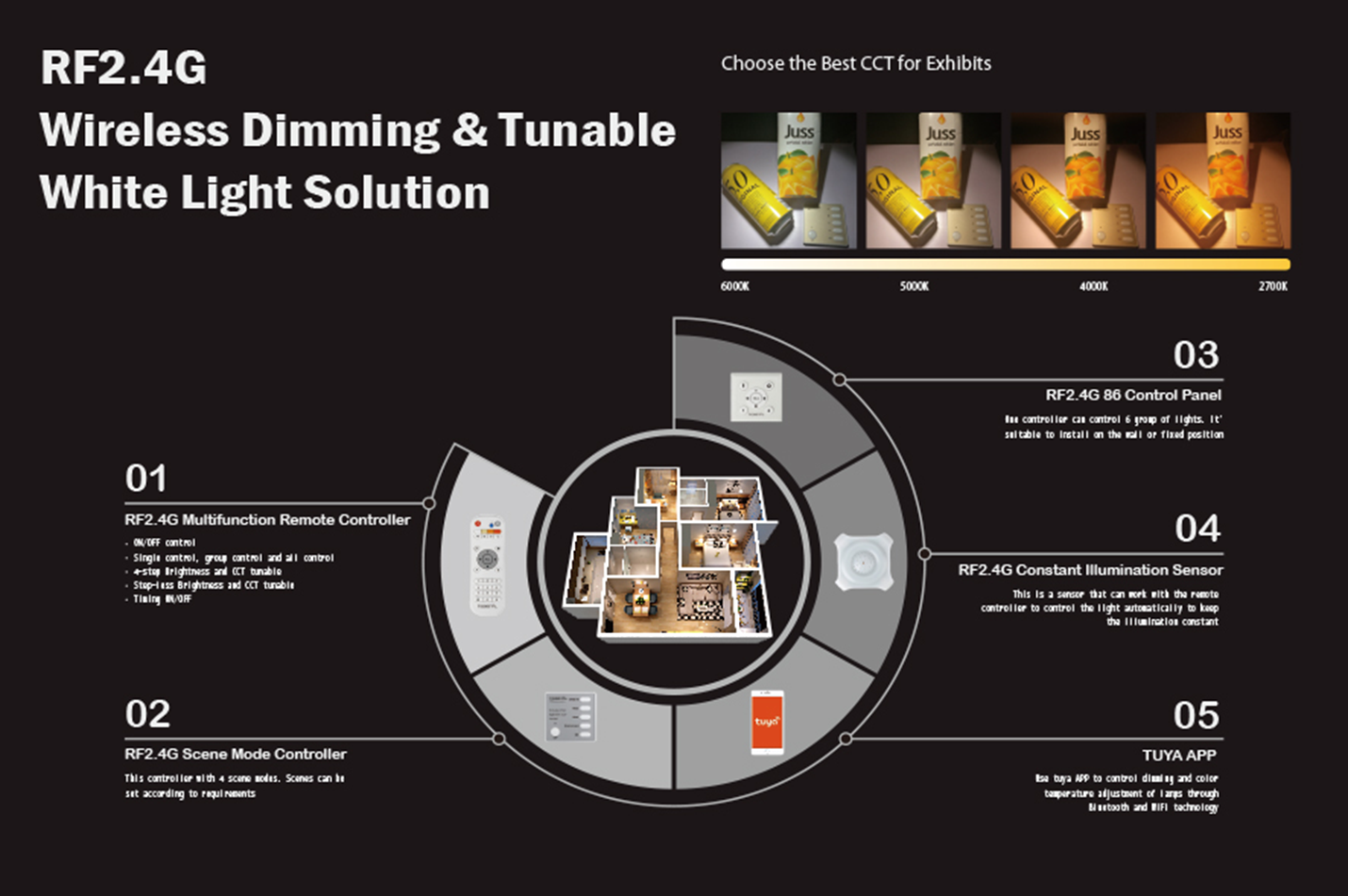 Applicable to warehouse, school, store, meeting room, office workspace, aisle and more.